Doctors & Staff
Meet the experienced and friendly doctor and staff who make Bright View Family Vision a proud provider of vision care products and services in Avon.
Dr. Elizabeth Allspaw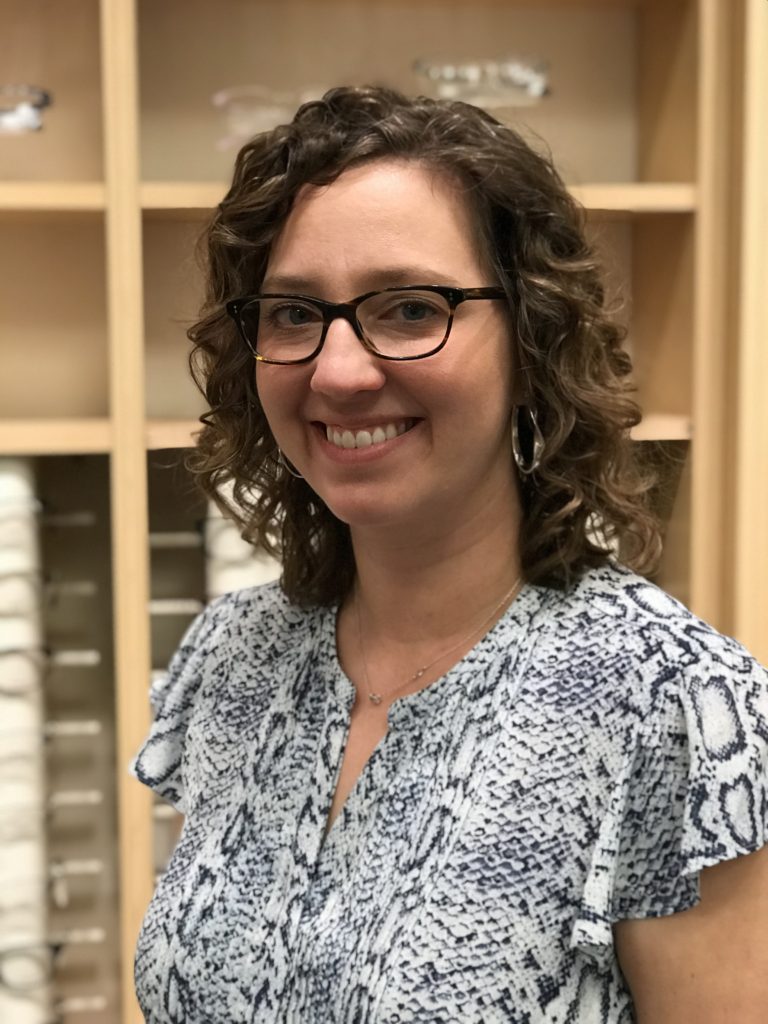 Dr. Elizabeth Allspaw strives to provide her patients with the highest level of comprehensive and personalized eye care. She achieves this by utilizing the latest technology to diagnose and manage eye diseases, as well as determine your eyeglass and contact lens prescriptions. With this approach, she is able to prescribe the best recommended treatment plan and optical products to help keep your eyes healthy, comfortable, and cool!
Dr. Allspaw is a proud native of Avon, Indiana. After graduating from Avon High School, she attended Jacksonville University in Jacksonville, Florida where she earned her Bachelor of Science degree in Biochemistry. She returned home and attended the prestigious Indiana University School of Optometry, graduating with her Doctorate of Optometry in 2009. While there, she enjoyed volunteering with the student VOSH group (Volunteer Optometric Services to Humanity) and participated in 3 mission trips to Guanajuato, Mexico to provide eye care to the local population. Dr. Allspaw did clinical rotations at the IU clinics as well as John-Kenyon Eye Center and at the Marine Corps Base at Quantico.
Dr. Allspaw is board certified and enjoys diagnosing and managing ocular diseases such as diabetic retinopathy, glaucoma, macular degeneration, dry eye and ocular surface disease, and ocular allergy. She also co-manages patients pre- and post-cataract surgery and laser refractive surgery. She enjoys fitting contact lenses and utilizes the newest technologies. One of her favorite things is getting the "Wow!" from patients after she helps them see their best.
Dr. Allspaw lives in Avon with her husband, Greg, and her two young children (she is a Cub Scout and baseball mom). She and Greg are avid Indianapolis Colts fans and are often at the games cheering them on.